Asset Request Contest!!
With introduction of Houdini Indie and Houdini Engine Indie, digital assets are becoming one of the main conduits in easily sharing Houdini procedural workflow and it's features.. now at a great price! With the Houdini Engine users can share their work not just between other Houdini users but also with users of other DCC applications.
Orbolt provides a central hub for Houdini digital assets. We have gathered a varied collection but we want to hear from you.. the users! What assets are you looking for? What are some ideas that you wish were made into assets? This could be anything from a PyroFX explosion to a Houdini Engine asset that lets you create a procedural modeling effect in Maya. We have added an area on Orbolt where you can submit your asset requests and vote/comment on others.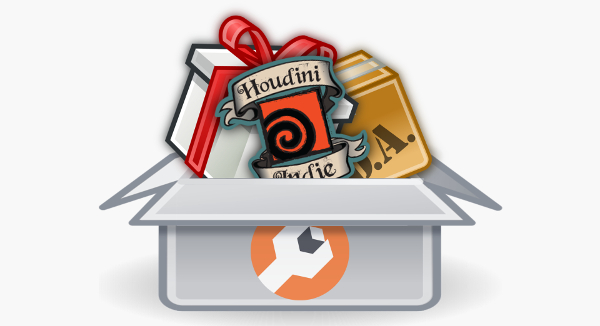 Our Indie contest rules are simple.. submit an idea for a digital asset and win!. That's it! All you have to do is make a request for an asset that you would find fun or super useful. The winner will be the asset request that gets highest number of votes from other users. Grand prize will be
Houdini Indie!
The contest will run until end of September so you have plenty of time to think about the next ultimate Houdini Digital Asset.
Click to submit your asset request!
Good luck everyone!!