There are Houdini Artists working at night for you!
..well, it's night somewhere on the planet right?
On the average day here, we have at least two Houdini Artists working with your files. Part of their job is to review incoming assets (fun!) and assist with any upload problems. The assets coming in from the community are really cool!
Keep up the good work!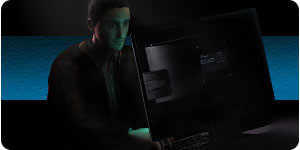 Staff Artists are Busy
Houdini artists here also spend a bit of their time creating assets for the store too! Right now we're focused on creating tools for learning, and reviewing incoming Assets from you. We do this as a way to seed the store with fresh content, and ensure that there is some free content for hobbyists and students.
We have made our content fully documented, and annotated so as to set a decent example. It's mostly playful stuff, much of it geared towards demo material and learning tools. We don't really intend to be in the authoring business though. We figure that when it comes to content, you, the community will do better than us.
Our Role is to Facilitate
We view our customers as the artists, for whom we provide tools. The Orbolt Asset store is intended as a tool and resource for our community. The community artists provide the content
Secure it if they choose
Sell it if they choose
..At a price they choose.
We offer infrastructure for this:
Free, organized distribution
Security
QA
Customer communication
Version updates
Support
Integration into Houdini.
There are lots of benefits to working with the Orbolt Smart 3DAsset store!"
BTW, the figure at the desk pictured above is
Male Motion Capture
from the Orbolt Asset Store!